(VOVworld) – Vietnam's sovereignty over the Truong Sa (Spartly) and Hoang Sa (Paracel) archipelagoes has been exercised since the Nguyen dynasty 200 years ago, said Associate Professor Do Bang, chairman of Thua Thien-Hue Association of Historical Science, at a workshop on the history of Vietnam's sea and islands sovereignty.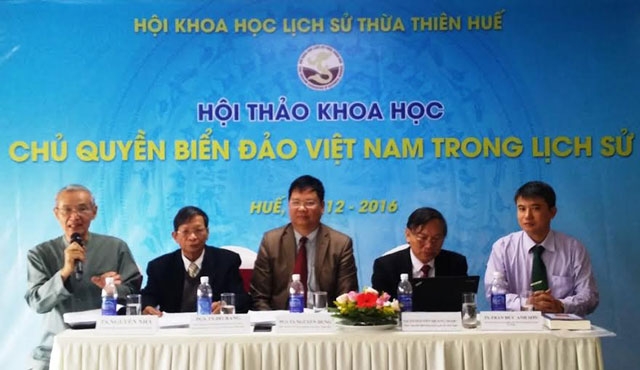 Representatives from the Association of Historical Science and related agencies at the workshop (Photo: nhandan.com.vn).
Mr. Bang said Chinese maps from the Ming to the Qing dynasty and a map produced in 1905 and reprinted in 1910 show the southernmost point of Chinese territory as Hai Nan island.
Workshop participants gave presentations confirming Vietnam's exercise of its sea and island sovereignty in different historical periods.
Aufrufe: 298