(VOVworld) – On July 12, the Permanent Court of Arbitration (PCA) in the Hague, the Netherlands, issued a ruling in the case brought by the Philippines against China's nine-dash line claim in the East Sea.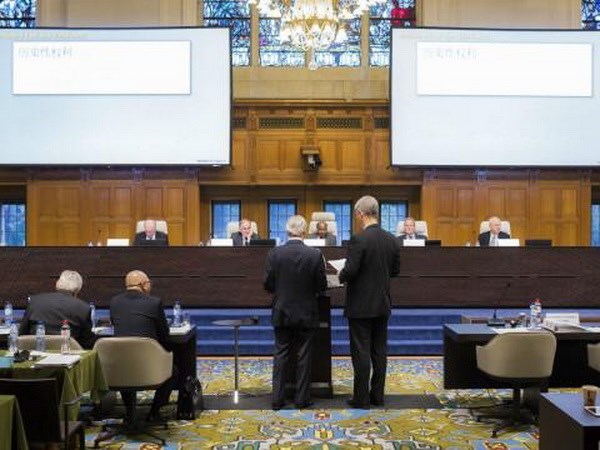 The Permanent Court of Arbitration in The Hague (Source: BBC)
It affirmed that China's claims of historical sovereignty over waters within the nine-dash line are contrary to the 1982 United Nations Convention on the Law of the Sea (UNCLOS). It said China has no historical right to the waters in the East Sea and has no legal basis for statements about its historical rights to natural resources within the nine-dash line area.
Following the ruling, the US Department of State said the ruling contributes significantly to the effort to achieve a peaceful resolution to the East Sea disputes. The US urged all parties to avoid any provocative statement or reaction to the ruling. The White House said the PCA's ruling should be treated as final and legally binding.
The same day, Hillary Clinton, the Democratic Party's 2016 presidential candidate, welcomed the ruling on the Philippines' lawsuit against China's claims in the East Sea while emphasizing the importance of the waters to the US economy. Donald Trump, the Republican Party's candidate, urged all parties to respect the tribunal's ruling.
Japan's Foreign Minister Fumio Kishida also called the PCA's decision final and legally binding and said the two sides should comply with it. Kishida said Japan consistently supports compliance with legal judgments and the use of peaceful means in settling maritime disputes.
In response to the ruling, Philippine Foreign Minister Perfecto Yasay issued an announcement welcoming the PCA's judgment and calling for all parties to stay restrained and calm. Mr. Yasay said the Philippines respects the watershed decision, considering it an important contribution to efforts already underway to resolve disputes in the East Sea.
Singapore's Ministry of Foreign Affairs (MFA) on Tuesday issued a statement calling on parties in the Philippines's lawsuit against China to fully respect legal and diplomatic processes following the ruling issued by the Permanent Court of Arbitration in The Hague. Singapore supports the peaceful settlement of disputes in conformity with recognized principles of international law, including the United Nations Convention on the Law of the Sea.
Meanwhile, on Tuesday, the Chinese Foreign Ministry issued a statement saying it rejects the PCA's ruling and insisting that China will never accept any announcement or action based on the PCA's ruling. The statement said China's territorial sovereignty and its marine rights and benefits will not be affected by the PCA's ruling.
Aufrufe: 131